Working Families Are Disenchanted with Labor Market Outlook for Good Reason
Working Families Are Disenchanted with Labor Market Outlook for Good Reason
Economic myth and reality rarely overlap. And households can draw a clear distinction between the economic myths President Bush is promoting and the realities of the "job loss." While President Bush has been touting the supposed successes of the economy, the reality is that the labor market is still in a slump, tenuous employment relations are real, and support for working families is being cut in the president's recent budget proposal.
Job creation, although a small positive addition of 21,000 new jobs in February, was still low. The labor market has 9.2 million fewer jobs compared to where it would be if it had grown at the rate of prior recoveries. Weak employment growth also means slow wage gains, which is especially painful since employers are cutting benefits, especially health insurance, at a time when prices are still rising.
This bleak reality is reflected in depressed consumer confidence. "Consumers remain disheartened with current economic conditions, and at the core of their disenchantment is the labor market," said Lynn Franco, the director of The Conference Board's Consumer Research Center. Similarly, the University of Michigan's Index of Consumer Sentiment showed a large drop in February. This "was due to mounting fears among consumers that weak job growth and global outsourcing may pose a threat to their future living standards," said Richard Curtin, director of the University of Michigan's Surveys of Consumers.
The anxiety that households feel about the labor market is real and their assessment of the labor market conditions is realistic= Employment growth is positive, which is certainly welcome. But job creation alone does not show the whole picture, and thus misses some of the reasons why working families are concerned about their future. The economy still has 2.4 million fewer jobs than at the start of the recession. Simultaneously, other labor market indicators show that many families are struggling. Involuntary part-time is up, broad measures of unemployment show that almost 10 percent of workers cannot find a job, and long-term unemployment is near record highs.
One of the president's promises was to create jobs for everybody who wants one. However, millions of people are working part-time for economic reasons because they cannot find the full-time jobs they want. Importantly, part-time workers often find themselves in a precarious situation with fewer health and other benefits than full-time workers. In February 2004, still more than 4.4 million people worked part time for economic reasons. Although this figure has declined somewhat from its high point of 4.9 million in September 2003, it is still a far cry from its low of 3.1 million in July 2000. That is, millions of workers are not getting the jobs that they need and that the president has promised them.
But these are the lucky ones, because they at least have a job. The less fortunate ones are those, who have lost their jobs, often for prolonged periods of time. The often cited unemployment rate in fact underestimates their share of the labor force. People who essentially drop out of the labor force because they cannot find a job are not counted in either the labor force or the unemployment rate. However, that does not mean that they do not want a job. On the contrary, they very much want a job, but cannot find it. When these people are included in the unemployment statistics, the rate approached 10 percent of the labor force or 14.1 million people in February 2004.
And the bad news does not stop there. Those who have lost their jobs are staying on the unemployment rolls longer in this recovery than at any point in the past 20 years. The share of the unemployed, who had been out of a job for more than six months, was 23 percent in February. From April 2003 through February 2004, the median length of unemployment exceeded 10 weeks, thus marking the first prolonged period since 1983 with such high long-term unemployment. And long-term unemployment does not affect all equally. A joint report by the Economic Policy Institute and the National Employment Law Project released yesterday showed that college graduates, older workers, and workers in manufacturing industries are disproportionately likely to experience long spells of unemployment.
The anxiety that working families feel is borne out by a realistic assessment of the economic situation and by a realization that policymakers have done little to help them. The president is currently touting new tax cuts, largely focused on the wealthy, as his solution to the sluggish labor market. But the record on tax cuts so far shows that they are an inefficient way to stimulate employment growth. Despite three rounds of tax cuts since 2001, which are the largest contributor to a projected $5 trillion deficit over the next 10 years, there are 718,000 fewer jobs now than at the beginning of the recovery. And, adding insult to injury, the president's budget proposal would cut many programs that part-time workers and the unemployed have to rely on. Reduced access to worker training, child care support, housing assistance, tuition relief, and public health insurance come at a time when working families need them the most.
Working families feel anxious about their future because they can distinguish between the economic realities they are facing and the economic myths the President is trying to sell them.
Median Weeks of Unemployment
The median number of weeks, i.e. half of all unemployed have been unemployed for longer than that and the other half has been unemployed for fewer weeks, has been on an upward trend since the start of the recession. For the past eleven months, the median number of weeks of unemployment has been greater than ten. Thus, the current recovery is the period with the second longest unemployment spells since WWII.
Source: Bureau of Labor Statistics, Current Population Survey.
Average Weeks of Unemployment
The average number of weeks of unemployment has been on an upward trend since the start of the recession in March 2001. In February 2004, it reached a twenty year high with 20.3 weeks.
Source: Bureau of Labor Statistics, Current Population Survey
Dr. Christian Weller is a senior economist at the Center for American Progress.
The positions of American Progress, and our policy experts, are independent, and the findings and conclusions presented are those of American Progress alone. A full list of supporters is available here. American Progress would like to acknowledge the many generous supporters who make our work possible.
Authors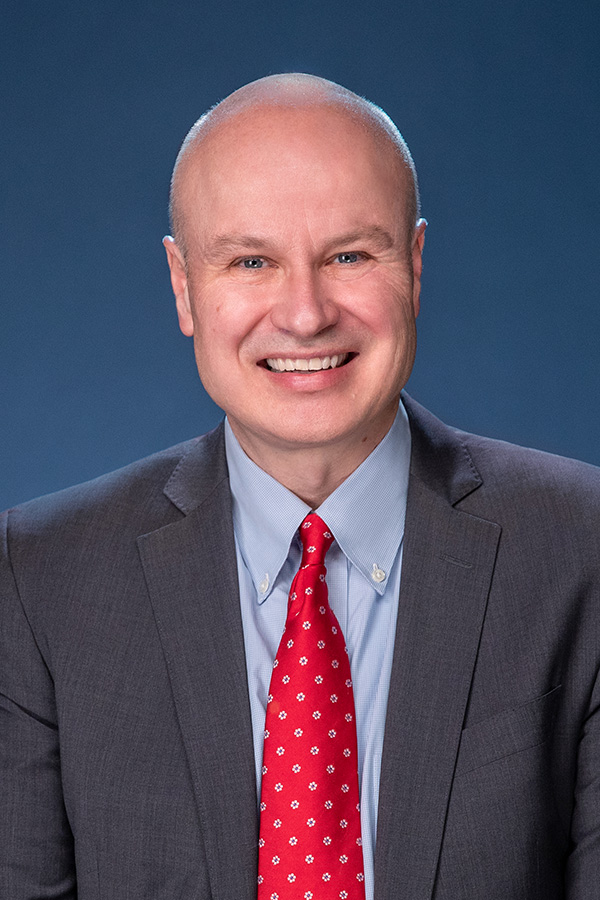 Senior Fellow