Women Are Driving the Resistance
Women Are Driving the Resistance
To drive true change in the 2018 election cycle, women must maintain their momentum and champion policies that benefit all women and their families.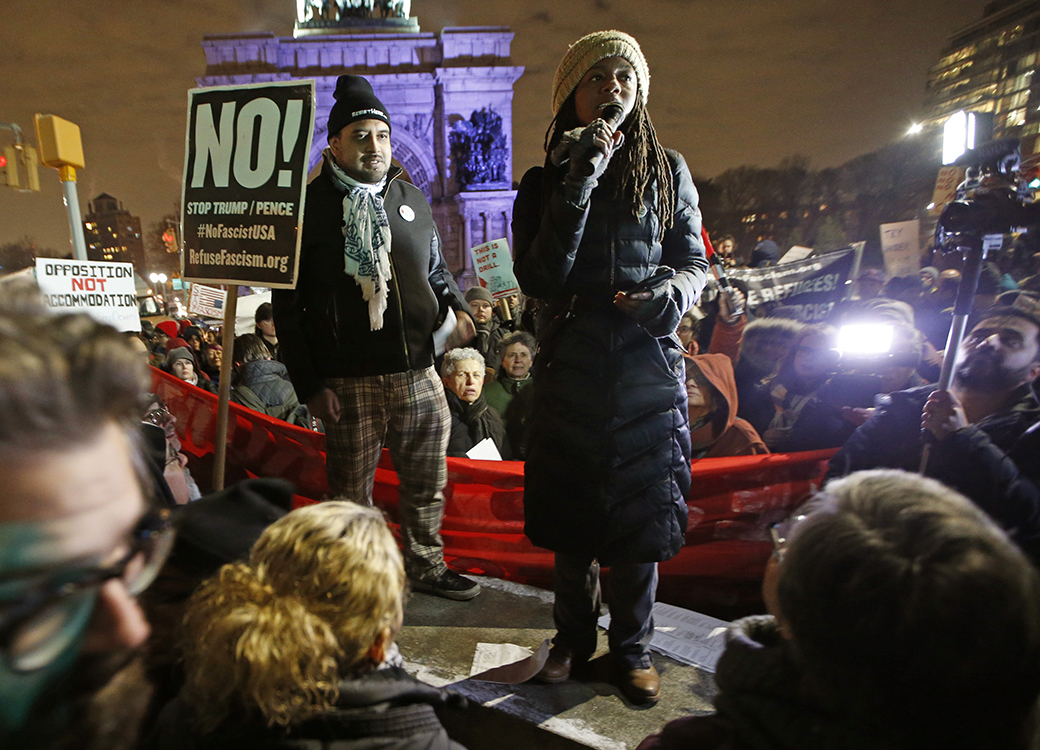 The 2016 election season was a troubling reminder of the stubborn persistence of sexism and misogyny. Whether or not they chose to vote, millions of women across the United States were forced to confront a stark reality: Their country had elected a president who built his campaign on division, professing to want to empower women even as he consistently embraced and deployed hostile, disparaging rhetoric about and toward women. President Donald Trump has also surrounded himself with and elevated men—such as Vice President Mike Pence, former chief strategist Steve Bannon and Attorney General Jeff Sessions—who have consistently supported anti-women policies.
The past year has seen unrelenting attacks on women and families, from threats to repeal the Affordable Care Act and defund Planned Parenthood to the rollback of efforts on equal pay and access to contraception. But there has been one bright spot—the women from all walks of life who have been spurred to renew their political activism. Whether these women have been involved in community activism for years or are engaging for the first time, they are making it clear that they can lead in directing the state of the country.
Women are engaging with the resistance in myriad ways
Many women who have never engaged deeply with the political process before have been driven to take action. Women are starting new advocacy and candidate training organizations, are running for office in record numbers, and are protesting the administration in ways both big and small.
Scores of women attorneys ran to the airports to help fight the Muslim ban, women organized in their communities around an effort led by black activists to bail out black mothers, women with disabilities were dragged out of their wheelchairs as they defended health care, and transgender women candidates for public office are looking to set records and challenge stereotypes. A poll commissioned by the newly formed Daily Action, a progressive calling service that connects individuals to elected officials via text and phone, found that 86 percent of group members were women.
Women of color in particular are playing an important role in the resistance. These women have been at the forefront of social change throughout history, providing leadership and organizing their communities. In the immediate aftermath of the election, women of color were central in leading and organizing the Women's March, one of the largest public demonstrations in the nation's history. The march allowed people from all walks of life to unite in opposition to President Trump's anti-women narrative and agenda.
Women's issues are the nation's issues
Often, efforts to lift up women's issues are dismissed as "identity politics" because they are viewed as disproportionately affecting women. Yet policies such as equal pay and health care affect whole families, regardless of their makeup. While the Trump administration's actions and policy ideas fail to address the needs of all women and their families, the administration clearly understands the importance of seeming supportive. Ivanka Trump, the president's daughter and adviser, has been front and center in spearheading the effort to appeal to women.
As the figurehead for women's issues in the White House, Ivanka Trump has frequently co-opted progressive rhetoric to advance her version of a women's empowerment agenda. As the tax cut fight evolved this week, she traveled to Pennsylvania to highlight the importance of child care, adopting progressive rhetoric to promote policies that would actually do more harm than good. Any proactive, pro-women agenda must point out the disconnect in and the hypocrisy of the administration's approach to women's issues.
Women can play a pivotal role in the 2018 elections
With unprecedented momentum surrounding women's political action, the 2018 state and national elections provide an opportunity to highlight issues important to women and families as critical to the national agenda. To see real change in 2018, women must champion and demand policy solutions that help women of all life experiences. This means challenging the status quo, including the institutions that preserve it, to disrupt the long-standing barriers to women's equality.
As women continue to lead the resistance, policymakers and candidates need to spend 2018 channeling this activism and energy to push for concrete policy change and results. Although progressive candidates will likely be depending on the resistance to support their candidacies, opposition to President Trump and his policies will not translate automatically into support. Candidates need to offer policy solutions that appeal to women and their families. Furthermore, more female candidates must run for office—especially those from multiply marginalized communities—and be supported in their elections. All women need to make their voices heard, whether through voting or by talking with their friends and neighbors about what is at stake. Elected officials, candidates, and grassroots organizers should work together to resist marginalizing and dividing each other based on media narratives that suggest, for example, that issues affecting women economically are limited to identity issues.
2018 is a midterm election—an election cycle in which women, particularly women of color, are considered to be drop-off voters, or voters who turn out for presidential elections but not otherwise. This doesn't have to be the case. Progressives need to engage women in the political process now and put forward a positive, proactive agenda that is built on issues of central importance to women voters. As equality for current and future generations of women hangs in the balance, there is too much at stake to take women for granted—and too much to lose for women to miss out on the most important act of resistance, voting.
Shilpa Phadke is the senior director of the Women's Initiative at the Center for American Progress. Emily Tisch Sussman is the campaign director for the Center for American Progress.
The positions of American Progress, and our policy experts, are independent, and the findings and conclusions presented are those of American Progress alone. A full list of supporters is available here. American Progress would like to acknowledge the many generous supporters who make our work possible.
Authors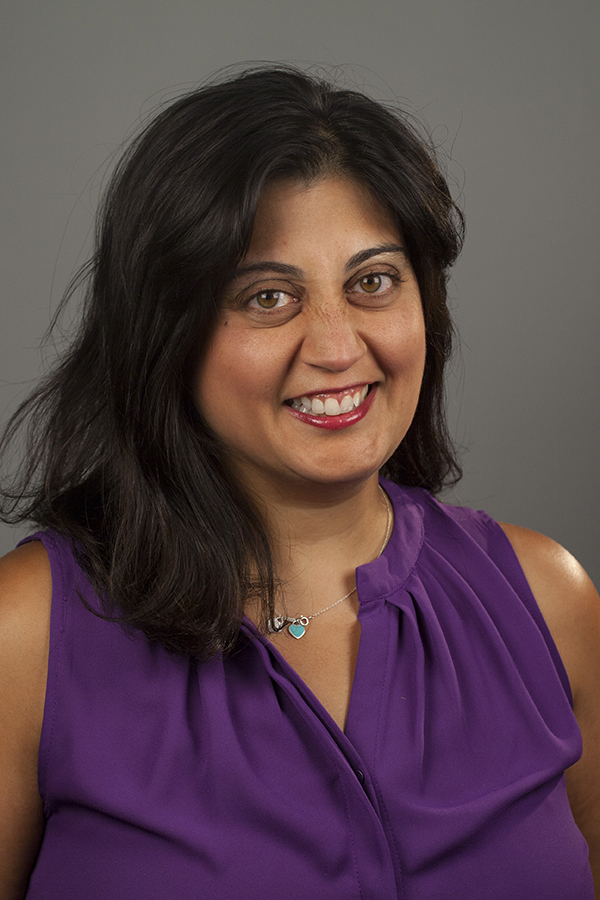 Shilpa Phadke
Vice President, Women\'s Initiative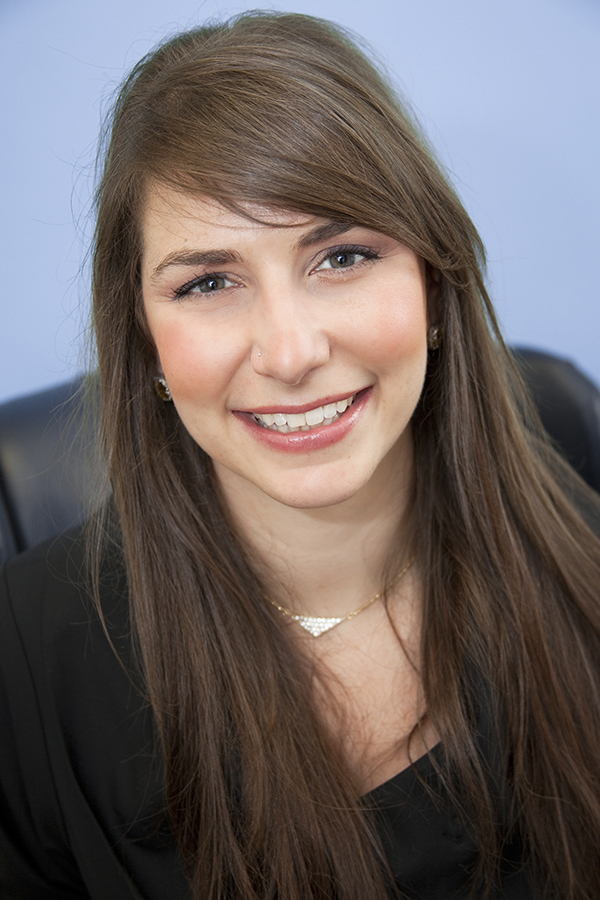 Emily Tisch Sussman
Vice President, Campaigns