The Top 10 Things You Should Know About North Carolina's Demographic Changes and Immigration Politics
The Top 10 Things You Should Know About North Carolina's Demographic Changes and Immigration Politics
A Look at the State's Emerging Communities of Color Before the Republican Primary
Vanessa Cárdenas and Angela Maria Kelley examine how North Carolina's growing communities of color and immigrants are impacting the state's economy and electorate in advance of the May 8 primary.
In advance of North Carolina's primary tomorrow, here are 10 important facts about immigrants and people of color in the state that display their significant economic, cultural, and electoral power.
1. North Carolina's communities of color make up a significant share of the state's population. In 2010, 8.4 percent of the state's population was Hispanic (nearly double the percentage in 2000), 2.2 percent was Asian,* and more than 20 percent was African American.
2. A substantial portion of youth in North Carolina are children of color. In 2010 almost half of all children under age 18 in the state (44.9 percent) identified as nonwhite. In 2009, 86 percent of children in Asian families and 85.9 percent of children in Latino families in North Carolina were U.S. citizens.
3. Voters of color comprise a growing part of the state's electorate. In 2010 the nearly 2 million eligible voters of color in the state made up close to one-third of the state's entire electorate. Between 2000 and 2010 the number of eligible Hispanic voters in the state more than doubled from 84,000 to 182,000.
4. North Carolina's naturalized immigrants, who have the power to vote, are growing in numbers. In 2010 nearly a third of North Carolina's immigrants (30 percent) were naturalized U.S. citizens. The state's immigrant citizen population grew by 81 percent between 2000 and 2009, and as of 2010 an additional 80,000 legal permanent residents were eligible to naturalize.
5. Immigrants are an essential part of North Carolina's workforce and economy. According to the U.S. Census Bureau, North Carolina's 478,000 foreign-born workers comprised 9.9 percent of the state's workforce in 2010.
6. African American, Asian, and Latino consumers and entrepreneurs are helping North Carolina's economy expand. In 2007 the 20,157 Asian-owned businesses in North Carolina had sales and receipts of $5.9 billion and employed 44,288 people. The state's 21,301 Latino-owned businesses added an extra $4.2 billion in sales and receipts to the state's economy.
7. Latinos in particular are driving the expansion of the state's economy. Latino purchasing power (disposable income after taxes) has undergone an astonishing increase since 1990, growing by more than 1,600 percent. In 2010 the purchasing power of North Carolina's Latinos equaled $14.2 billion.
8. Undocumented immigrants pay a significant amount of state and local taxes in North Carolina. In 2010 the state's undocumented immigrants paid $318 million in state and local taxes, 1.5 percent of North Carolina's entire tax revenue that year. The same year North Carolina ranked 10th in the country in terms of tax revenue collected from undocumented immigrants.
9. Foreign-born students in North Carolina excel academically and contribute to the state's economy. In the 2009–10 academic year, North Carolina's 12,307 foreign-born students contributed $293.4 million to the state's economy in tuition, fees, and living expenses. Between 2000 and 2009 the number of North Carolina immigrants with a college degree grew by 86 percent.
10. Last summer North Carolina Gov. Bev Perdue (D) vetoed a Voter ID bill that threatened to disenfranchise voters of color. The proposed bill was passed by the state's Republican-controlled legislature and would have required voters to present photo ID to vote. According to one national study, 25 percent of African American and 16 percent of Latino voters lack a valid government-issued photo ID, compared to 11 percent of all voters.
Vanessa Cárdenas is Director of Progress 2050 and Angela Maria Kelley is Vice President for Immigration Policy and Advocacy at the Center for American Progress.
*We use the term Asian when referring to racial identification, such as Census Bureau data that distinguishes between race and ethnicity and collects information on all U. S. residents regardless of their nationality. We use the term Asian American when referring to community groups that self-identify as such to describe their national identity.
The positions of American Progress, and our policy experts, are independent, and the findings and conclusions presented are those of American Progress alone. A full list of supporters is available here. American Progress would like to acknowledge the many generous supporters who make our work possible.
Authors Vanessa Cárdenas
Vice President, Progress 2050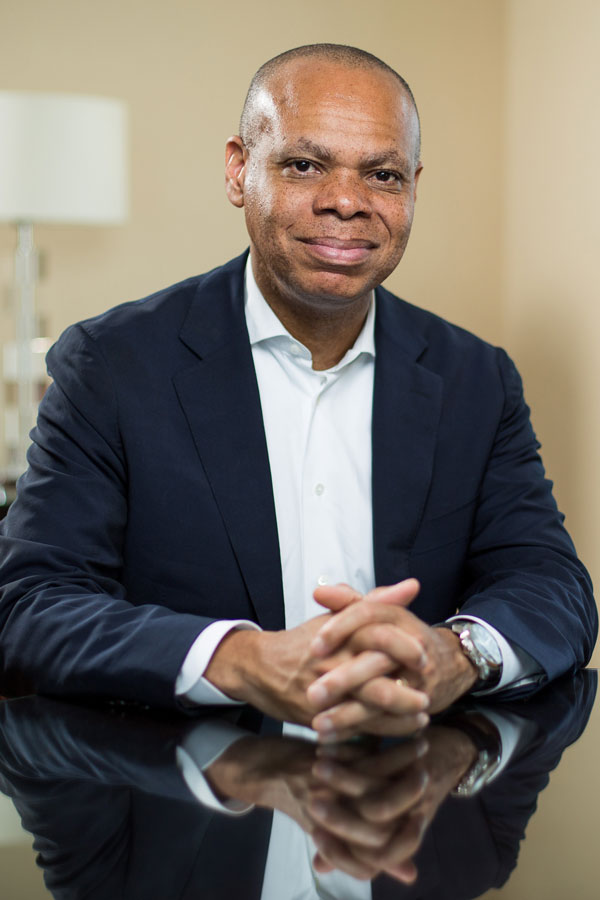 Angela Maria Kelley
Executive Director, Center for American Progress Action Fund; Senior Vice President, Center for American Progress