(covering polls and related articles from the week of April 26-May 2)
In this edition of Public Opinion Watch:
• Yes, Bad News Does Hurt Bush
• Which Issues Help Bush?
• The Public and Abortion Rights
Yes, Bad News Does Hurt Bush
CBS News/New York Times poll of 1,042 adults, released April 28 (conducted April 23-27)
Democracy Corps poll of 1,024 likely voters, released April 28 (conducted April 19-22)
We can now safely disregard the theory that bad news somehow doesn't hurt Bush politically. He may be able to delay or slightly mitigate that harm but, as common sense would suggest, he cannot escape it.
Consider the results of the just-released CBS News/New York Times poll, conducted April 23-27. Bush's approval rating is down to 46 percent approve/47 percent disapprove (40/47 among independents), the lowest of his presidency and the first net negative rating in this poll. Bush's approval rating on foreign policy is now 40/51 (36/52 among independents), also the lowest of his presidency, as is his rating on Iraq at 41/52 (independents: 37/53). And his rating on the economy remains below 40 at 39/54 (36/57 among independents).
Those are some mighty bad numbers. Only his rating on "handling the campaign against terrorism" remains fairly strong at 60/34, but even here that is is the second lowest of his presidency.
In terms of right direction/wrong track, his performance is, if anything, even more dismal. Only 36 percent say the country is going in the right direction, compared to 55 percent who say it's gotten seriously off on the wrong track (and that's 30/59 – almost 2:1 wrong track! – among independents).
The poll also indicates that Kerry now has a small 2-point lead among RVs in the head-to-head horse race (46-44). So much for Bush's mid-April mini-surge. And Kerry's ahead by 4 points among independents.
Speaking of the direction things are going, here are some intriguing results from the Democracy Corps poll cited above. Dcorps asked about a wide range of issues and whether the country should continue in Bush's direction or go in a significantly different direction. Except for the war on terrorism, where voters favor the Bush direction, voters favor a significantly different direction than Bush's in every area: the federal budget; health care; jobs; prescription drug coverage for seniors; the economy; middle class living standards; taxes; foreign policy; Iraq; and education. Apparently there are a lot of time-for-a-change voters out there.
But the worst news for Bush is the extent to which public support for the Iraq war is declining. How about the key question of whether the war a mistake or not, an indicator I discussed last week? In the CBS News poll, the public says yes, 48-46 (49-44 among independents). Last April, sentiment was overwhelming (70-24) that the war was not a mistake.
On a closely-related question, whether the United States "did the right thing" in taking military action against Iraq or should have stayed out, the public is now almost evenly-split (47 right thing/46 stayed out; independents are 44/47). Just four months ago, it was 64 right thing/28 stayed out.
On whether the result of the war was worth the loss of life and other costs, the public now believes, by 25 points, that the result wasn't worth the cost (58-33; 61-31 among independents). And on whether Iraq was a threat that required immediate military action, we are now down to only one-third who believe that immediate action was necessary, compared to about two-thirds who believe the Iraq threat either could have been contained or was not a threat at all. No wonder people now believe, by 61-34, that the Bush administration was too quick to get American military forces involved, rather than that the administration tried hard enough to reach a diplomatic solution.
Next they'll be saying the Bush administration didn't make the decision to invade Iraq when they said they did – in March 2003 – but rather before that. In fact, that's exactly what they say, by 68-23, even when explicitly informed that the Bush administration claims they made that decision in March. In other words, the public overwhelmingly believes they're lying about that.
Ah, but the public doesn't really care, right, because they are convinced the Bush administration has made them safer. Not really. Less than half (49 percent) now believe Bush administration policies have made then safer from terrorism, compared to 46 percent who believe either these policies have made them less safe (25 percent) or had no effect (21 percent). Among independents, it's actually a majority sentiment (51-44) that Bush administration policies have not made the United States safer from terrorism. And note this: in mid-January of this year, the public believed overwhelmingly, by 68-29, that Bush administration policies were making them safer. There's something going on here and it's all bad for Bush and his re-election bid.
And if people are now unsure whether Bush administration policies overall have actually made them safer from terrorism, they are very clear that the war in Iraq has not had that effect. By 4:1 (80/18), the public believes the Iraq war has either increased the threat of terrorism or kept it about the same, rather than decreased that threat.
What does the public want to do now about Iraq? They're not quite sure. While four months ago they believed by 21 points (56-35) that the United States should stay in Iraq as long as necessary to establish a stable democracy, rather than leave as soon as possible, now they are split right down the middle on this (46-46).
Iraq may not be "another Vietnam," in substantive terms. But sentiment about Iraq is starting to look more and more like sentiment about Vietnam. And if you're running for re-election, that ain't good.
Which Issues Help Bush?
David W. Moore, "Issues of Iraq, Economy Appear to Help Kerry; Terrorism Helps Bush," Gallup Organization, April 28
Democracy Corps poll of 1,024 likely voters, released April 28 (conducted April 19-22)
Gallup recently put out an interesting analysis of which issues help Bush and which issues help Kerry. Gallup asked respondents which of three issues – economic conditions, terrorism and the situation in Iraq – would be most important to their vote for president. Among likely voters, 39 percent selected economic conditions, 28 percent picked terrorism and 22 percent selected Iraq.
Among economic conditions likely voters (Gallup provides no relevant data for registered voters), Kerry led over Bush 67-31 in their trial heat question. And among those who selected Iraq, Kerry also led, though by a smaller 59-40 margin. Only among terrorism voters did Bush lead, though by an overwhelming 83-14 margin.
Which leads me to speculate that perhaps Bush's mid-April press conference gave a short-term boost to the salience of terrorism (still clearly his strongest issue), thereby explaining his (small) gains in trial heat questions around that time. And it also suggests that – contrary to the idea that Bush is somehow not getting hurt by the deteriorating situation in Iraq (see above) – the more the public focuses on Iraq, the worse it's likely to be for him politically.
And he's apparently starting to fall off a bit from that mid-April bump already. The latest Democracy Corps poll of likely voters (they report no RV results) has Bush ahead of Kerry by only a single point (49-48). (And see the CBS News results reported above.) The DCorps poll also shows Bush's approval rating down two points since late March (to 50 percent) and right direction/wrong track at 40/54, down from 42/50 last month.
In addition, DCorps asks the following question, which gets directly at the issue of whether this will be a time-for-a-change election: "Now let me ask overall, do you think the country should continue in the direction Bush is headed or go in a significantly different direction?" The response: 45 percent Bush's direction/53 percent different direction. And that's also down – it was 46/50 last month.
The Public and Abortion Rights
Lydia Saad, "Abortion Divides Public; Not a Top Issue for Voters," Gallup Organization, April 23
Robin Toner, "Abortion-Rights Marchers Vow to Fight Another Bush Term, New York Times, April 26
On April 25, perhaps one million people marched in Washington to defend abortion rights. The headline about the demonstration in The New York Times was "Abortion-Rights Marchers Vow to Fight Another Bush Term."
Is that really likely to hurt Bush? Or has a backlash developed against abortion rights as abortion rights opponents successfully agitate for incremental restrictions on those rights?
The latter was the flavor of an April 25 article in The New York Times, "Abortion's Opponents Claim the Middle Ground." And it is true that abortion rights opponents have been concentrating on chipping away at these rights with various restrictions like parental notification and banning so-called partial birth abortions. But it's also true that they've adopted that strategy because they have to. What those groups really want to do is ban abortions – in other words, get rid of Roe v. Wade. But they've realized they can't do that. Hence the chipping away approach.
And the reason they've realized they can't do that – get rid of abortion rights entirely – is very simple. The public doesn't want it.
The Gallup report cited above provides some illustrative data. A plurality of the country (48-45) considers itself pro-choice, rather than pro-life. That includes a 54-39 majority among 18-29 year old women. In addition. 60 percent of the public either believes abortion laws should remain as they are (40 percent) or be made less strict (20 percent). And while just 17 percent want to make abortion illegal in all circumstances, 50 percent believe Bush holds that view.
In earlier Gallup results, Americans view Roe v. Wade as a good, rather than bad, thing for the country by a 23 point margin (53 percent to 30 percent). Gallup data also show that the public believes abortion should generally be legal during the first three months of pregnancy – the subject of the Roe v. Wade decision – by a wide margin (66 percent to 29 percent). Only 17 percent are for banning abortion, as mentioned above, while 26 percent believe abortion should be legal under any circumstances. The rest believe abortion should be legal under most circumstances (14 percent) or only in a few circumstances (40 percent).
An NBC poll gauged support for abortion rights in a different manner and found 59 percent saying that the choice on abortion should be left up to the woman and her doctor and 29 percent saying abortion should only be legal in cases of rape, incest or risk to the mother's life. Just 9 percent said it should be illegal in all circumstances.
ABC and Time/CNN polls asked directly about support for the Roe v. Wade decision and found 54 percent to 44 percent and 55 percent to 40 percent support, respectively. In addition, the NBC poll asked whether the Supreme Court should reverse Roe v. Wade and found strong opposition to this course (58 percent opposed to 35 percent in favor).
Polls generally find that support for abortion rights, however measured, has remained very steady since 1995. Looking before 1995, some polls suggest that today's levels of pro-choice sentiment are somewhat less those in the 1990-95 time period. But other polls tell a different story. The ABC poll, for example, finds direct support for Roe v. Wade to be less now than in 1993, when it was measured at 65 percent to 33 percent. On the other hand, the NBC poll finds a slight increase in opposition to reversing Roe v. Wade over about the same period. They asked the same question in 1992 (though among registered voters) and found 56 percent opposed to reversal and 38 percent in favor.
The Gallup poll question above on circumstances when abortion should be legal (all, most, a few or none at all) also finds evidence of some diminution in support for abortion rights since a peak in the 1990-95 time period. But the NBC question on whether abortion should be left up to the women and her doctor shows very little change over the same period.
Regardless, however, of how much change there's been since the early 1990s, all of these polls agree there has been very little change since the mid-1990s. They tell us we remain a country that is generally pleased with the legacy of Roe v. Wade and does not wish to reverse it. And it suggests Bush really had better watch his step where abortion rights are concerned.
Ruy Teixeira is a joint fellow at the Center for American Progress and The Century Foundation.
The positions of American Progress, and our policy experts, are independent, and the findings and conclusions presented are those of American Progress alone. A full list of supporters is available here. American Progress would like to acknowledge the many generous supporters who make our work possible.
Authors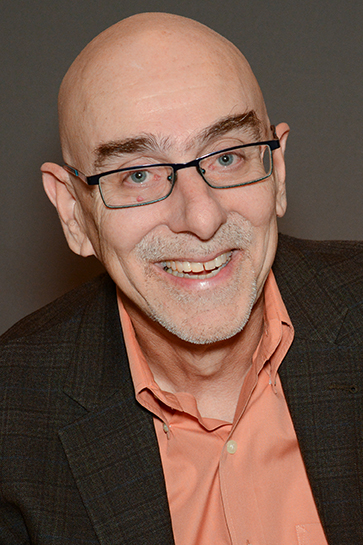 Ruy Teixeira
Former Senior Fellow