(covering polls and related articles from the week of October 17-23, 2005)
Ruy Teixeira
In this edition of Public Opinion Watch:
• Change Constituency Continues to Grow
• Economic Pessimism Shows No Signs of Lifting
• Youth Tilt Progressive
Change Constituency Continues to Grow
SurveyUSA recently released a set of 50 statewide surveys that show just how large the constituency for change is becoming. In each state, these surveys asked, "In general, do you think the country is headed in the right direction or wrong direction?" When combined and weighted by population, these surveys indicate that, nationwide, just 29 percent of adults think the country is going in the right direction and 66 percent think it is going in the wrong direction. But it is the state-by-state results that provide the really interesting findings. As the SurveyUSA report notes:
"In not a single state do 50% of adults think the country is headed in the right direction.
In only 5 states (Utah, Alaska, Idaho, Wyoming and Nebraska) do 40% of adults think the country is headed in the right direction.
In 25 states, fewer than 30% of adults think the country is headed in the right direction."
There is also not one state where there is a net positive (right direction minus wrong direction) result on this question. And in every state that was even remotely contested in the 2004 election, there is now a strong net negative result on the question, indicating a big constituency for change. These include Colorado (61 percent wrong direction, -25 net result); New Mexico, (61, -27); Arizona (63, -31); Nevada (64, -31); Florida (31, -63); Virginia (65, -34); New Hampshire (66, -37); Washington (66, -38); Minnesota (67, -38); Missouri (67, -38); Ohio (69, -41); Wisconsin (69, -41); Oregon (68, -42); Pennsylvania (69, -43); West Virginia (69, -43); Iowa (70, -44); and Michigan (74, -51).
That's a lot of people wanting a lot of change. How can these change figures be so high? A good part of the reason, as I discussed last week, is the sudden appetite for change among groups that used to be staunch supporters of the administration. The SurveyUSA report provides these changes in net result among men in various states on the right direction/wrong direction question since July of this year.
"Wyoming From Plus 12 to Minus 12 (24-point swing)
Idaho From Plus 12 to Minus 11 (23-point swing)
Hawaii From Plus 3 to Minus 16 (19-point swing)
Nebraska From Plus 3 to Minus 8 (11-point swing)
Utah From Plus 5 to Minus 5 (10-point swing)
North Dakota From Net Zero to Minus 10 (10-point swing)
Oklahoma From Plus 1 to Minus 9 (10-point swing)
Louisiana From Plus 1 to Minus 24 (25-point swing)"
And here are changes in net result among conservatives in various states:
"Maine From Plus 18 to Minus 25 (43-point swing)
Massachusetts From Plus 18 to Minus 13 (31-point swing)
West Virginia From Plus 14 to Minus 16 (30-point swing)
Iowa From Plus 20 to Minus 9 (29-point swing)
Michigan From Plus 16 to Minus 7 (23-point swing)
New York From Plus 7 to Minus 15 (22-point swing)
Vermont From Plus 9 to Minus 11 (20-point swing)
Pennsylvania From Plus 11 to Minus 8 (19-point swing)"
Sharp-eyed consumers of poll data might wonder if these very negative results could be traced in some way to the slightly different question wording used by SurveyUSA (right direction/wrong direction) as compared to the standard direction of the country wording (right direction/wrong track). This is doubtful. Recall that the overall national number from these SurveyUSA polls is 29 percent right direction/66 percent wrong direction. That's very close to two other recent polls that asked this question in its traditional right direction/wrong track format: NBC News/Wall Street Journal (29 percent right direction/59 percent wrong tracks; and Hotline/Diageo (26 percent right direction/60 percent wrong track).
So it doesn't much matter how exactly you ask the question: the answer is firm and unambiguous—the public thinks we're headed in the wrong direction and is looking for change. And it is particularly looking for change in the states that were in the balance in 2004. That could make for a very interesting election in 2006.
Economic Pessimism Shows No Signs of Lifting
Economic pessimism has reached rather extraordinary levels in the last couple of months. And that pessimism shows no signs of lifting. Here are the latest data from Gallup on the public's view of the economy:
"Americans … remain pessimistic about the direction in which the economy is headed — just 24% say it is getting better and 68% say it is getting worse. Those numbers are slightly more negative than they were in late August (63% said the economy was getting worse before Hurricane Katrina).
The last time Gallup measured ratings this negative was just before the start of the Iraq war in March 2003, when 67% viewed the economy as getting worse.
Pessimism is also evident in the public's expectations about different aspects of the economy.
Seventy-five percent expect inflation to increase in the next six months.
A majority, 52%, believes unemployment will increase during that time.
Seventy-eight percent expect interest rates to increase in the next six months.
More believe the stock market will go down (33%) than go up (29%). Thirty percent expect no change in the stock market. This is the first time since July 2002 that more Americans have been pessimistic rather than optimistic about the stock market.
About as many expect "economic growth" to decrease (37%) as predict it will increase (36%). This is the first time since Gallup began tracking this measure in October 2001 that there haven't been significantly more optimists than pessimists on growth.
Additionally, 62% of Americans believe it is a "bad time to find a quality job," while 35% believe it is a good time. Those numbers have been fairly steady this year.
…[D]uring the boom years of 1998 to 2000, [as] measured in joint surveys by the University of Connecticut and Rutgers University, Americans [were] much more positive about jobs. In those surveys, 69% to 78% of those who were employed or who were unemployed and looking for work, said it was a good time to find a job."
Ah, those were the good old days! One can only assume that the public is starting to remember those days with considerable nostalgia.
Youth Tilt Progressive
I have written often about the progressive leanings of young adults, particularly those 18-24. The latest Greenberg Quinlan Rosner (GQR)/Polimetrix Youth Monitor poll provides fresh evidence of these leanings.
1. Just 27 percent of 18- to 24-year-olds approve of Bush's job performance and 61 percent disapprove.
2. Almost three-quarters (72 percent) of this age group believe the war in Iraq was not worth the cost of U.S. lives and dollars, compared to 27 percent who believe it was. And, by 55-45, they believe the war in Iraq is not part of the war against terrorism.
3. By 58-41, youth have a basically negative view of cutting taxes, believing that "cutting taxes reduces funding for important services like schools and health care and mostly benefit the rich" rather than "cutting taxes helps improve the economy and allows people to keep more of what they earn."
4. By 59-41, youth support abortion rights, believing abortion should be legal in most or all cases.
5. In terms of standard political identification questions, youth give Democrats a 20 point edge in party ID (49-29) and are actually substantially more likely to say they are liberal (38 percent) than to say they are conservative (20 percent).
While carefully designed, the GQR/Polimetrix survey was conducted over the Internet and, for that reason, should be treated with some caution. On the other hand, the survey findings on youth are broadly consistent with those from standard telephone polls in 2005 suggesting that, while one could argue about the exact level of the progressive tilt among today's youth, the existence of that tilt is not debatable. Politicians take note.
Ruy Teixeira is a joint fellow at the Center for American Progress and The Century Foundation.
The positions of American Progress, and our policy experts, are independent, and the findings and conclusions presented are those of American Progress alone. A full list of supporters is available here. American Progress would like to acknowledge the many generous supporters who make our work possible.
Authors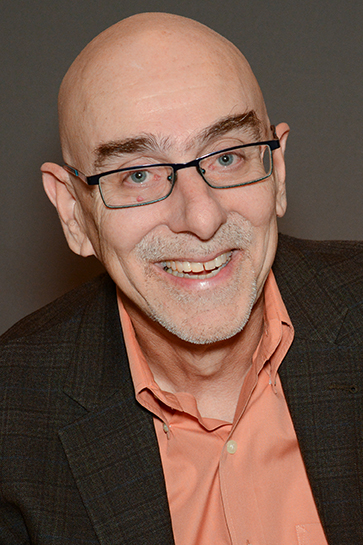 Ruy Teixeira
Former Senior Fellow