President's Bureau of Labor Statistics Budget Will Lead to Better Policies for Workers
President's Bureau of Labor Statistics Budget Will Lead to Better Policies for Workers
Proposal Seeks to Fill in Data Gaps on Our Workforce
Sarah Jane Glynn explains why the president's budget proposal for the bureau will help give us a clearer picture of our workforce, allowing us to craft the right policies to rebuild the economy and strengthen the middle class.
As our nation's economic recovery continues, we must develop public policies to help rebuild our economy and strengthen the middle class. But to be effective these policies must reflect the realities facing American workers, the unemployed, and those living in poverty.
The president's proposed Bureau of Labor Statistics budget for 2013 acknowledges the need to know more about the characteristics of the American workforce, and takes the right course by including additional funds to expand data collection on employment and consumer spending. The proposed changes also include additional data collection that the Center for American Progress has been advocating for, including surveys on contingent work, alternative work arrangements, workplace flexibility and work-family balance, and the continued development of an alternative poverty measure.These, in conjunction with other new data the Center had recommended—including the 2011 Family and Medical Leave Act survey and the paid leave supplement to the American Time Use Survey—will provide us with a fuller and more accurate picture of the issues facing working families today.
Our public policies can only be as good as the information on which they are based . As such, the importance of the Bureau of Labor Statistics to our knowledge and understanding of the American economy is difficult to overstate. The BLS calculates important economic data such as national, state, and local unemployment rates, and the Price and Cost of Living programs are used for everything from adjusting benefits for Social Security beneficiaries to calculating the GDP.
But while the BLS provides policymakers, economists, and laypeople alike with invaluable data, there are still gaps in our knowledge of the national labor force. The president's proposal takes steps to fill in these gaps.
An example can be found in the Current Population Survey, which is conducted every month in a joint effort between the Bureau of Labor Statistics and the Census Bureau. A nationally representative sample of 60,000 households is polled in order to collect data on employment and earnings in America.
The CPS has contained annual supplements on additional employment characteristics in the past, but such data has not been collected in recent years. Information on contingent (temporary) and alternative employment arrangements, for example, has been collected periodically beginning in 1995, but the last survey was conducted in 2005. Our economy has changed drastically since then, and updated information is vitally important to our understanding of the American workforce—after all, knowing that a worker is employed means something very different if their job is only temporary.
Under the proposed new budget for fiscal year 2013, the BLS will conduct an annual supplement to the monthly CPS in even years that will gather data on contingent and alternative employment. In odd years, this supplemental survey will collect data on other important topics such as workplace flexibility and work-family balance.
Data on work schedules and telecommuting was collected as part of the CPS in 1997, but no additional information has been gathered since 2004. As a result, we have very little information on access to flexible work arrangements for the workforce as a whole, in spite of the fact that this has been shown to be a pressing issue for workers. The Bureau of Labor Statistics has never collected data on work-family balance for workers, and this is an area desperately in need of additional research. Women currently comprise 49.6 percent of all nonfarm employees, but this is not only a women's issue. Men are becoming increasing vocal in their desire for work-life balance, and men currently report greater work-life conflict than women.
The data that will be collected through these supplements will be indispensable in crafting and supporting policies that reflect the realities workers currently face, as opposed to remaining stuck in outdated models of what working families are thought to look like.
The 2013 budget also contains $2.5 million to support the Census Bureau in its continued development of a Supplemental Poverty Measure. This, too, is a welcome proposal.
The traditional poverty measure sets thresholds for different family sizes based on the cost of a minimum diet. The measure was developed in the early 1960's, and it has remained relatively consistent since then, though the National Academy of Sciences has identified significant weaknesses in the measure. In the 1960s the cost of food comprised about a third of a family's budget, whereas today it represents around one-seventh. The poverty measure has been indexed to inflation, but it does not reflect changes in spending patterns. As a result, while an individual living at the poverty line earned about half of the median income when the measure was first introduced, today they would have only about 28 percent of the average American income.
In 2011 the U.S. Census Bureau released data for the first time that uses the new Supplemental Poverty Measure, which includes a far more comprehensive list of expenses, including not only food but also shelter, utilities, medical expenses, and tax payments. The 2010 SPM showed a higher percentage of Americans living in poverty (16 percent) than the traditional measure (15.2 percent), representing one in six Americans. The poverty rates in 2010 were the highest our nation has seen in the 52 years since the Census first began tracking this data—a startling fact that can be better addressed through accurate data collection.
The funds from the 2013 budget will also be used to add relevant questions to the annual Consumer Expenditure Survey to assist in the accurate measurement of poverty rates, in addition to moving up the release date of this data to early August in order to supplement the Census Bureau's September release of their income and poverty report.
Data collection on issues impacting workers, such as contingent work and workplace flexibility, and a better understanding of our nation's poverty rates will be important tools in crafting policies that will help to raise people out of poverty, and create good, stable, middle-class jobs. The proposed budget for fiscal year 2013 thus represents an important step in the right direction.
Sarah Jane Glynn is a Policy Analyst with the Economic Policy team at the Center for American Progress.
See also:
The positions of American Progress, and our policy experts, are independent, and the findings and conclusions presented are those of American Progress alone. A full list of supporters is available here. American Progress would like to acknowledge the many generous supporters who make our work possible.
Authors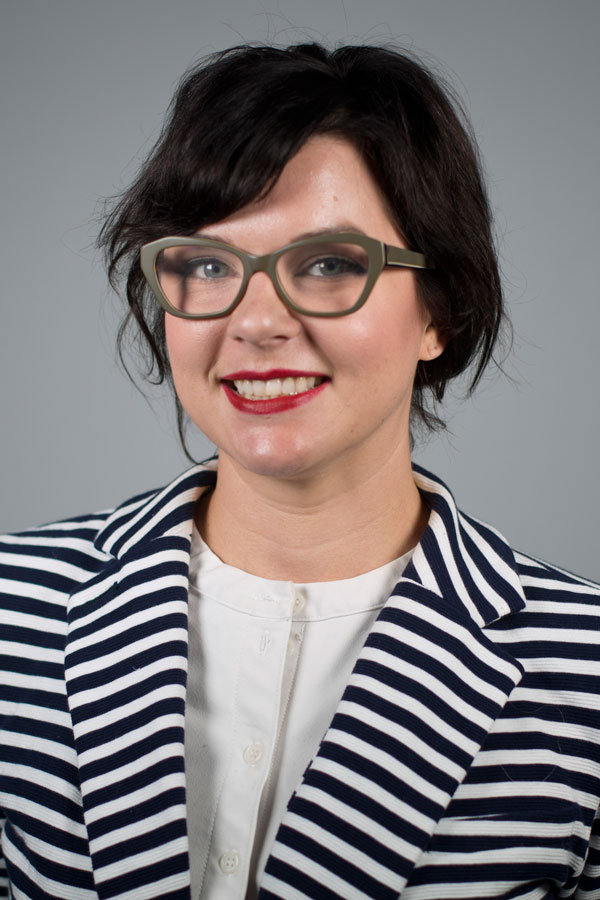 Sarah Jane Glynn
Senior Fellow Heather Boushey
Senior Fellow