Mixed Signals: Job Growth Up But Concentrated in Only a Few Industries
Mixed Signals: Job Growth Up But Concentrated in Only a Few Industries
Employment figures released today show growth, but gains are concentrated in too few sectors to help most American workers, says David Madland.
New employment estimates released by the Bureau of Labor Statistics today show that jobs rose by 166,000 in October 2007, continuing a trend of moderate job growth. While the economy created more jobs than it has in recent months, the new jobs figures cannot cover the fundamental weakness of the labor market
Unemployment remained at 4.7 percent, 0.3 percent above last year, and wage growth has been relatively modest, with average hourly earnings failing to keep pace with inflation for the year. Job growth is still weak by historical standards and perhaps most importantly, remains concentrated in just a few industries, particularly healthcare and food services, making future employment growth susceptible to adverse trends in these two sectors of the economy.
The job growth figures for October are slightly above the expectations of most observers, but people's expectations were low to begin with. Monthly employment growth for the current business cycle, which started in March 2001, averaged 0.7 percent on an annualized basis, or about one-third the job growth of previous business cycles. Employment growth exceeded the average monthly job growth of previous business cycles in only 10 months out of 79 months in the current business cycle, which began in March, 2001. The last such month was March 2006.
Job growth is also lower now than the already slow growth in previous years. Over the past 12 months, average monthly job creation was 140,500 jobs, down from 199,500 jobs in the previous 12 months. Put differently, job creation over the past year has been 30 percent below the level of last year.
Employment for the month was down in several sectors, including manufacturing, construction and retail trades. Employment in manufacturing was down 21,000 for the month, construction down 6,000, and retail trades down 22,000. Much of the job growth in October came from health care and restaurant employment, as has been the case for some time. Health care added 34,000 new jobs and food services and drinking places added 37,000 new jobs. Together, these sectors account for almost 43 percent of the job gains in October.
Since the start of the current business cycle, employment in the health care and restaurant industries accounts for 60 percent all of the job growth: 2 million jobs have been created in health care and 1.5 million jobs in food services and drinking places. During the same period the entire economy has created 5.9 million jobs. Without employment growth in healthcare and food services and drinking places, the economy would have added far fewer jobs since 2001.
Can these two sectors of the economy continue to sustain job growth? Hospital employment continues to grow steadily, adding 10,000 jobs for the month, and growing at 2.4 percent for the year. In particular, employment in home health care services has grown much more rapidly than employment in health care generally—6.9 percent over the past year, and 50 percent since the start of the last business cycle, adding 300,000 jobs. Much of the growth in home health care is fueled by the growing population of elderly needing long-term care, and thus is unlikely to slow down.
Employment in the food services industry added 36,000 jobs over the past year, and employment in that sector has grown at 3.8 percent over the same period. Since the start of the last business cycle, job growth in this sector has climbed 18 percent. Unlike health care for the elderly, spending on food and liquor is more closely linked to overall economic growth, which means policymakers cannot count on this sector to sustain job.
While employment in health care and food services and drinking places has grown significantly over this business cycle and continues to do well in recent months, the recent fallout in the housing sector demonstrates the problem of over-reliance on a particular sector for economic growth. Policymakers need to consider ways to boost job growth more broadly throughout the economy.
Learn more from the Center for American Progress Action Fund's American Worker Project.
The positions of American Progress, and our policy experts, are independent, and the findings and conclusions presented are those of American Progress alone. A full list of supporters is available here. American Progress would like to acknowledge the many generous supporters who make our work possible.
Authors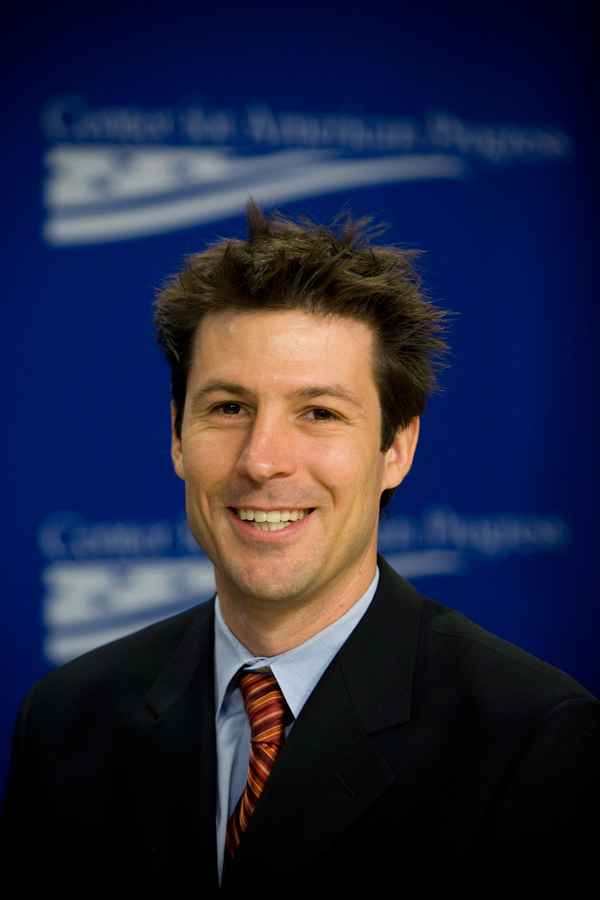 Senior Fellow; Senior Adviser, American Worker Project