Missing Urgency and Wrong Priorities
Missing Urgency and Wrong Priorities
Instead of focusing on the urgent need for job creation, House Republican leaders are holding the nation's economic well-being hostage.
Instead of pursuing productive policies to strengthen economic growth and job creation, House Republican leaders have repeatedly gambled with the country's economic health by refusing to properly fund government operations and raise the debt ceiling—the maximum amount the government can borrow without congressional approval. As a result, economic growth and job creation in this economic recovery, which began in June 2009, still lag behind those of previous recoveries. The past few years have shown that targeted, large, and progressive policies can help boost economic growth and job creation, but uncertainty created by House leaders' fiscal fights has stymied progress in those areas. Conservatives do not have the sense of urgency needed to develop and enact the correct policies.
House Republicans have voted 46 times to repeal or dismantle the Affordable Care Act, commonly referred to as Obamacare. The law passed with the votes of most members of Congress, was upheld by the Supreme Court, and has gradually become a reality, helping millions of uninsured and underinsured Americans. Many of these families still suffer from the fallout of the Great Recession, struggling with high unemployment, low wages, employer cutbacks to health insurance and pensions, and severe cuts in social programs that they rely on because of the labor market's weakness.
Yet conservatives firmly believe that making sure millions of Americans stay uninsured is a higher priority than focusing on healthy economic policies. On the contrary, House Republican leaders are doing all they can to slow economic growth. Inaction and last-minute nail-biter deals on spending and taxes create enormous uncertainty over whether, how much, and where the government will collect taxes and spend its money. Since a small collection of radical lawmakers got elected in the 2010 midterm elections, House leaders have brought the federal government to or over the edge of a shutdown and financial disaster five times.
The data show just how much the priorities of this radical minority are misguided. They would rather undo a health care law that provides health insurance coverage for millions of Americans who do not have it than focus on stronger growth and job creation. For one, Americans need and want health insurance. Nearly 50 million Americans—47.9 million, to be exact—were without health insurance at any point in 2012, according to the Kaiser Family Foundation. That is, the share of Americans without health insurance in 2012 was 15.4 percent, higher than the 14.7 percent without insurance in 2007, the last year before the Great Recession.
People also struggle with an exceptionally weak labor market and desperately need more jobs. The unemployment rate, for instance, stood at 7.3 percent in August 2013—50 months into the recovery—compared to an average of 5.5 percent at similar points in the four previous recoveries of this length, according to calculations based on Bureau of Labor Statistics data. The unemployment rate has never been this high this far into an economic recovery. Also, the unemployed share of the entire population was 58.6 percent in August 2013 compared to 60.5 percent at similar points in previous recoveries. Job growth is moving slower than the American people want, and it has failed to keep pace with population growth when compared to the four previous recoveries of at least equal length.
People not only need more jobs, but they also need better jobs. Inflation-adjusted average hourly wages fell by 2.6 percent from June 2009, when the recovery started, to June 2013—an equal or greater decline than in the three previous recoveries of at least equal length for which data are available, according to analysis of data from the Bureau of Labor Statistics. And employers have cut back on health insurance and retirement benefits for their employees. As a result of all this, economic security has declined for millions of Americans who already have jobs.
The continued weak labor-market recovery feeds into widespread economic insecurity. Mortgage foreclosure and delinquency rates remain relatively high by historical standards, even though the economy has been in a recovery for four years. Household debt still exceeds after-tax income, even after debt had seen an unprecedented decline for several years. And the homeownership rate is still at levels as low as they were in 1995.
The data suggest that millions of Americans lack economic security because of the weak recovery, but they also indicate that policymakers can influence the direction in which the economy moves. Progressive, targeted, and substantial policies, such as the American Recovery and Reinvestment Act of 2009, helped the economy avoid another Great Depression, and subsequent temporary payroll tax cuts targeting middle-class workers helped create desperately needed jobs and lower their debt burden. But fiscal brinkmanship—a favorite sport of House leaders—has created enormous economic uncertainty that has slowed investment and hiring.
The American people need House Republican leaders to stop playing political games with their livelihoods, reopen the government, raise the federal debt limit, and pass a budget that strengthens economic growth and job creation. America's middle class deserves that much from their elected representatives.
Christian E. Weller is a Senior Fellow at the Center for American Progress and a professor in the Department of Public Policy and Public Affairs at the McCormack Graduate School of Policy and Global Studies at the University of Massachusetts Boston.
The positions of American Progress, and our policy experts, are independent, and the findings and conclusions presented are those of American Progress alone. A full list of supporters is available here. American Progress would like to acknowledge the many generous supporters who make our work possible.
Authors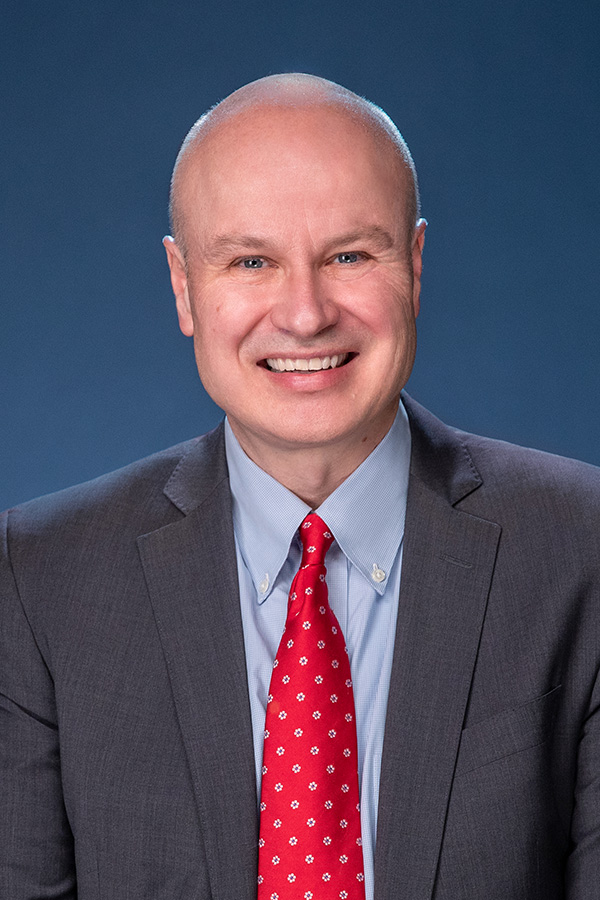 Senior Fellow