Losing the Forest Amongst the Trees
Losing the Forest Amongst the Trees
American journalism has increasingly tried to cover large and complex issues by focusing intensely on a narrow question within the broader issue. By doing so, television networks and newspaper publishers can allocate sufficient time and space to present more complete and understandable facts about one part of a story. The obvious downside is that the public often misses the big picture.
There is no better example of this than the eight-month obsession American news outlets had with the question of whether or not Saddam had destroyed the chemical and biological weapons he possessed at the time of the first Gulf War and whether or not our intelligence agencies should have known if those weapons had been destroyed. Of the thousands and thousands of stories written on that topic in the past year and a half, few ever addressed the more salient question of whether Saddam's possession of such weapons would have significantly enhanced his military capabilities, or more to the point, his military capabilities with respect to the United States.
The fact that U.S. intelligence never believed that Saddam had the capacity to use such weapons on a significant scale outside of his region and certainly had no capability of launching a major chemical or biological attack against the United States was for the most part glossed over and never became part of the public dialogue. For all of these months we have explored every nuance of why our intelligence community told us:
(A) Saddam probably has biological and chemical weapons but is not an imminent threat to our country[1]
Instead of:
(B) Saddam destroyed his biological and chemical weapons and is not an imminent threat to our country.
It seems to me that more balanced and insightful reporting would have focused on why we committed nearly all of the nation's ground forces to the invasion and occupation of a country that did not, according to our own intelligence, pose an imminent threat.
But there is a more recent example of the same problem. Our media coverage is now obsessed with the alleged disappearance of 377 tons of plastic explosives from the Al Qaqaa weapons facility 30 miles south of Baghdad. In almost seems as though the entire conduct of the Iraq war will be judged on whether these particular explosives were hauled away by looters after the weapons dump had been captured by American forces, or disappeared as the result of one of the Pentagon's two alternative explanations: "Saddam hauled them away before we got there," or "we destroyed them ourselves."
This strikes me as somewhat like skipping past the question of whether or not Bonnie and Clyde were bank robbers in order to conduct an in depth investigation of whether they entered the National Bank of Joplin, Missouri, at 10:15 or 10:45.
While we obviously had large gaps in our information about Saddam's stores of chemical and biological weapons, we had an enormous amount of highly specific information about his stocks of conventional weapons and explosives. International inspectors and U.S. intelligence agencies knew not only how much of what types of weapons he possessed but where and how those weapons were stored. The extent of Saddam's conventional weapons holding was extraordinary. The Washington Post, which has actually thus far kept the focus on the bigger story, reported today that "U.S. military commanders estimated last fall that Iraqi military sites contained 650,000 to 1 million tons of explosives, artillery shells, aviation bombs and other ammunition." The Pentagon reiterated its estimate today that 400,000 tons were destroyed, leaving between 250,000 and 600,000 tons unaccounted for.
The current controversy focuses on at most 0.2 percent of the unaccounted for weapons.
When plans for the invasion were drawn up, senior Army officers insisted repeatedly that more troops were needed and that more careful planning was required for post-invasion security. Deputy Defense Secretary Paul Wolfowitz responded that Army Chief of Staff Eric Shinseki's estimate that several hundred thousand troops would be needed in postwar Iraq was "wildly off the mark."[2]
Because civilian political appointees at the Pentagon overruled the uniformed commanders, the troops necessary to secure and protect these sites were not sent to the region and were not available to commanders on the ground in the wake of Saddam's ouster. Hundreds of thousands of tons of explosives, like virtually everything else of value that was left unguarded in Iraq, were hauled off by looters and sold to the highest bidder. There is little doubt that nearly all of the attacks against American and allied troops, international contractors, the press, assistance workers and the new Iraqi government have been carried out with weapons that our undermanned force was unable to secure.
Whichever explanation Secretary Rumsfeld and Undersecretary Wolfowitz decide to settle on for explaining the disappearance of 377 tons of plastic explosives from Al Qaqaa, they will not be able to prove that our post-invasion planning was anything other than catastrophic= But the current tight focus on coverage of this story could easily allow that salient fact to slip right past a lot of newsroom editors.
Scott Lilly is a senior fellow at the Center for American Progress.
[1] George Tenet, Georgetown University speech, 5 February 2004 http://www.cia.gov/cia/public_affairs/speeches/2004/tenet
_georgetownspeech_02052004.html
[2] Eric Schmitt, "Pentagon Contradicts General on Iraq Occupation Force's Size," New York Times, 28 February 2003, available at http://www.globalpolicy.org/security/issues/iraq/attack/
consequences/2003/0228pentagoncontra.htm
The positions of American Progress, and our policy experts, are independent, and the findings and conclusions presented are those of American Progress alone. A full list of supporters is available here. American Progress would like to acknowledge the many generous supporters who make our work possible.
Authors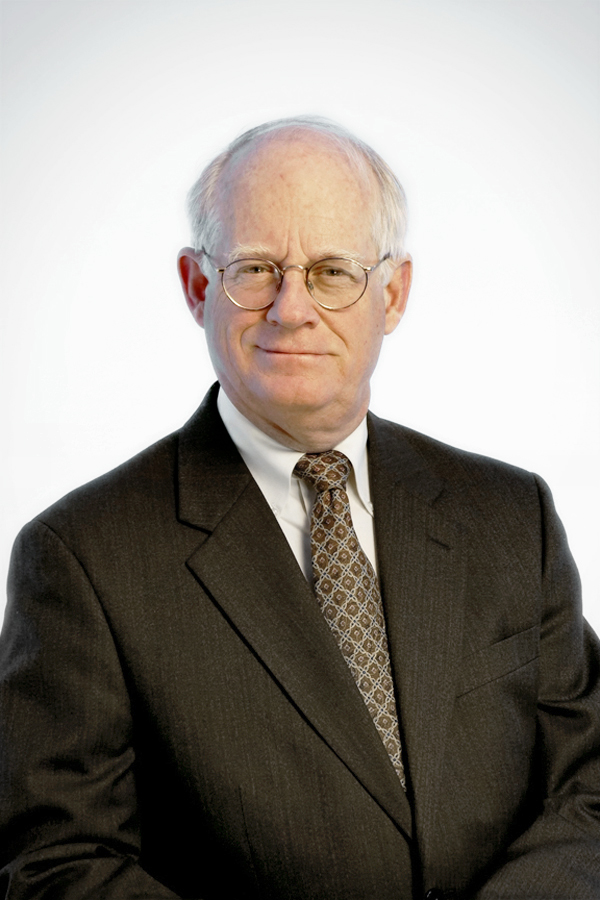 Scott Lilly
Senior Fellow