It's Easy Being Green: Saving the Slopes
It's Easy Being Green: Saving the Slopes
Skiing and other winter sports are threatened by climate change. Businessmen and skiers alike are working together to preserve the pastime.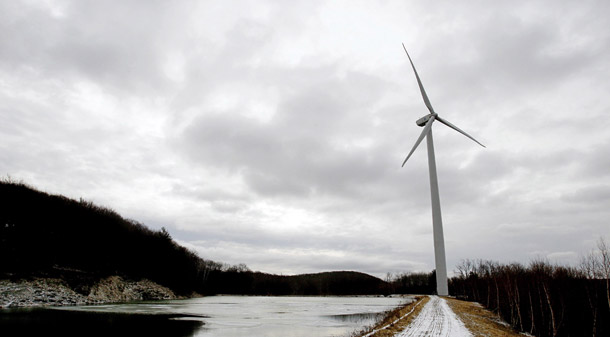 Read more articles from the "It's Easy Being Green" series
The ski industry could be in big trouble if climate change continues unabated, and leaders in the industry are taking steps to make their resorts more sustainable while educating their guests.
Take Aspen, for instance. The resort is already seeing a gradual increase in frost-free days and warmer nights, according to Mike Kaplan, CEO of Aspen Skiing Company, and aspen trees are dying off in large numbers. A study by the Aspen Global Change Institute forecasts that if global carbon emissions continue to rise, Aspen will warm by 14 degrees by the end of this century—giving it a feel similar to Amarillo, TX.
In Utah, a consultant's report released by the nonprofit Park City Foundation this fall predicts that the decrease in snowpack caused by global warming could lead to 1,100 jobs lost by 2030 and a $120 million economic loss in Park City alone. The town is home to three ski resorts and represents a share of the $1 billion that ski resorts bring to the state each year.
Ski executives understand the threat and are taking steps. Aspen is increasing its energy efficiency and reliance on renewable energy by installing solar energy systems. And Massachusetts resort Jiminy Peak installed a 1.5 megawatt wind turbine that generates 33 percent of its electricity demands.
Kaplan and others, including Steve Rendle, CEO of The North Face, are keen to get the word out about climate change's effect on skiing and outdoor sports. They maintain, however, that these efforts are not enough, and they argue for a global and national climate and energy policy, not just out of concern for the planet, but for their businesses, as well. California's ski industry was one of the first groups to support legislation requiring the state to reduce greenhouse gases to 1990 emission levels by 2020.
Skiers and snowboarders can help lower the carbon footprint of their sport through their choices in gear and travel. Colorado's Venture Snowboards runs entirely on wind power, and Burton offers snowboards made from Forest Stewardship Council-certified wood and recycled materials. There's also vegetable-based snowboard wax and organic skiwear. Used gear can be recycled or donated to the Salvation Army or organizations such as SWAG. If you're not a regular skier or snowboarder, renting gear from the resort pro shop or a friend is a good choice.
Most people are forced to use SUVs or other gas guzzlers to climb the mountains to resorts, but many ski and snowboard shops such as Emilio's in New York City run shuttle services straight to the slopes from the city. Some train lines on the East Coast will drop you off in free resort shuttle bus territory. If not, you can carpool, which is now easier to do with Facebook applications and resorts such as California's Kirkwood, which provides its own carpool service, the K-Pool.
The nonprofit Ski Area Citizen's Coalition runs an online community that assesses the environmental performance and policies of resorts in the United States and Canada. Concerned skiers, snowboarders, and conservationists can sign up and help keep track of how resorts are faring or search the site to see where to find the closest environmentally responsible resort.
National and global climate policies would take the biggest step toward cutting the emissions that endanger the ski industry. But those who enjoy the sport and want to see it preserved can do something now. They'd be joined by the major players in the business who are already working to keep the slopes covered in powder well into the future.
The positions of American Progress, and our policy experts, are independent, and the findings and conclusions presented are those of American Progress alone. A full list of supporters is available here. American Progress would like to acknowledge the many generous supporters who make our work possible.