How to View the Report on the Surge
How to View the Report on the Surge
Brian Katulis poses three key questions to Amb. Crocker and Gen. Petraeus on Iraq's stability, reconciliation plans, and the Iraqi government.
Next week, a new White House Iraq report and Congressional testimony from U.S. Ambassador Ryan Crocker and General David Petraeus will intensify the country's Iraq debate. These latest reports will arrive after a string of pessimistic accounts from past weeks — including last month's grim National Intelligence Estimate and a Government Accountability Office report, as well as a negative assessment of Iraq's security forces from retired General James Jones.
The more focused debate in the United States is in part due to efforts by members of the 110th Congress to call for a course change and push for independent assessments of Iraq policy. Since 2005, Congressional leaders from Chuck Hagel (R-Neb.) to Russ Feingold (D-Wis.) have supported beginning a phased redeployment from Iraq. It took Congressional action to get an independent assessment and recommendations in 2006 from the Iraq Study Group. Last May's amendment to the supplemental funding bill requiring reports on 18 key measurements was another positive development. By focusing attention on outcomes, Congress is fulfilling its oversight responsibilities.
To a large extent, we know what the forthcoming administration report will say — President Bush and other top officials have tipped their hand. The report will try to shift the terms for evaluating the surge — featuring increased stability in certain neighborhoods of Iraq, while downplaying high levels of overall violence and political deadlock among Iraq's leaders. We also have a good idea of what ambassador Crocker and General Petraeus will say: Give the surge more time. Congress should use this month's full schedule of hearings to ask three tough questions directly relevant to U.S. interests in Iraq.
1. Is any increased stability in Iraq the result of population displacements and sectarian cleansing? One consequence of Iraq's violence is that it may have contributed to stability by separating Iraq's warring factions. The recent NIE suggests increased stability in some Baghdad neighborhoods may simply be the result of sectarian cleansing: "Where population displacements have led to significant sectarian separation, conflict levels have diminished to some extent because warring communities find it more difficult to penetrate communal enclaves." Recently, a U.S. official estimated that Baghdad has shifted from a Sunni-majority to a Shiite-majority city.
According to the International Organization for Migration, the number of Iraqis fleeing their homes doubled since the start of the surge. There are now more than 4 million Iraqi refugees and internally displaced persons. If population displacements, and not an increased U.S. troop presence, are the major factor behind a decline in violence in some neighborhoods, then serious questions exist about the surge's true impact.
2. What is the "bottom-up" reconciliation plan for southern and northern Iraq? Because Iraq's national political process is deadlocked, the Bush administration has tried to shift attention towards pockets of increased stability in the western al-Anbar province. This shift not only overlooks the fact that the central goal of the surge was to achieve progress in Iraq's national political process, it also ignores a deteriorating situation in the southern and northern parts of the country.
During the past six months, Iraq's south has seen escalating conflict between rival Shiite militias. In August alone, two governors of southern provinces were assassinated, militia clashes in the holy city of Karbala killed 50 people, and four top aides to the leading Shiite cleric Ayatollah Ali Sistani were murdered. These events are signs that various political groups in Iraq's Shiite ruling coalition are engaged in a deadly struggle for power. Northern Iraq is experiencing conflict between Arabs and Kurds — much of it centered on the disputed city of Kirkuk. Will the new "bottom-up" reconciliation model address these problems?
3. What is the plan for integrating irregular Sunni forces into Iraq's national government? The Bush administration has opted to work around Iraq's national security forces by providing support to "irregular" Sunni forces drawn from Iraq's tribes, a new initiative that prompted complaints from Prime Minister Nouri al-Maliki. If no clear plan is developed for integrating these Sunni irregular forces into Iraq's national government, Iraq's civil wars could become even deadlier in the coming years.
During the past three months, the Bush administration has tried to shift the terms of evaluating the surge away from the central objective of advancing Iraq's national political process. Leaders in Congress need to examine the whole country, not just certain neighborhoods. Advances in certain parts of Iraq will not result sustainable security if the strategy ultimately fails to address the core problem: Iraq's leaders' vicious struggle for power. To end the conflict in Iraq, the U.S. must get Iraq's national leaders to agree to share power and take responsibility for their own affairs — something not yet achieved by staying with the same strategy.
For more on this topic, please see:
The positions of American Progress, and our policy experts, are independent, and the findings and conclusions presented are those of American Progress alone. A full list of supporters is available here. American Progress would like to acknowledge the many generous supporters who make our work possible.
Authors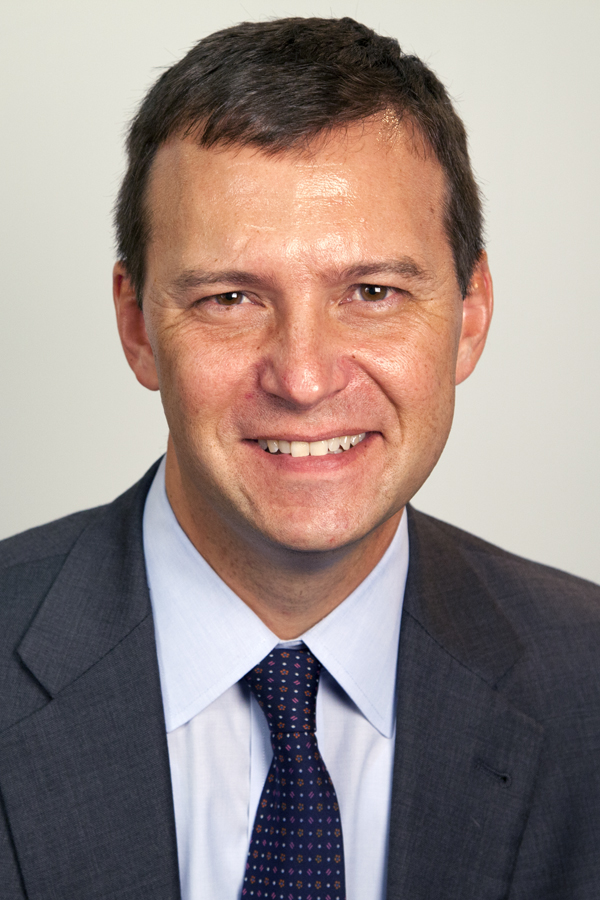 Senior Fellow