ENDA Provides Job Protection for All Americans
ENDA Provides Job Protection for All Americans
Employees Should Be Judged on Performance, Not Sexual Orientation or Gender Identity
Bishop Gene Robinson explains why Congress should pass the Employment Non-Discrimination Act to provide workplace protections for gay and transgender employees.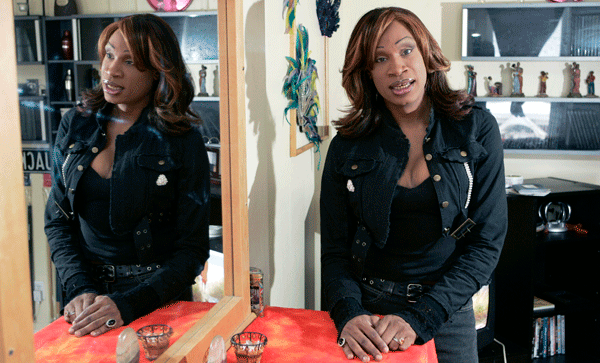 In the wake of celebrating our national independence, it is time to make the American Dream true for more Americans. Congress should pass the Employment Non-Discrimination Act, or ENDA, which would provide important and needed protections against workplace discrimination based on a person's real or perceived sexual orientation or gender identity. This Congress claims to be focused on jobs, and this legislation would protect those who have jobs or are applying for jobs against unfair, unreasonable, and irrational discrimination in the workplace.
These legal protections only exist in 13 states and the District of Columbia (an additional eight states have policies that include sexual orientation, but not gender identity). That means millions of people are judged not on the quality of their work but on characteristics irrelevant to their job performance. Far too many Americans live in fear of losing their current employment, being harassed on the job, or being bypassed for promotions simply because they are gay or transgender.
Indeed, we know that people who are lesbian, gay, bisexual, and transgender, or LGBT, face widespread discrimination and harassment in the workplace. Studies show that anywhere from 15 percent to 43 percent of LGB people experience some form of discrimination and harassment on the job. Further, 8 percent to 17 percent of LGB workers report being passed over for a job or fired because of their sexual orientation or gender identity. Ten percent to 28 percent received a negative performance evaluation or were passed over for a promotion because they were LGB. And 7 percent to 41 percent of LGB workers encountered harassment, abuse, or anti-LGB vandalism on the job.
Rates of discrimination and harassment are much higher for transgender individuals. An astonishing 90 percent of transgender people report some form of harassment or mistreatment on the job. Nearly half of transgender people also report an adverse job outcome because of their gender identity. This includes being passed over for a job (44 percent), getting fired (26 percent), and being denied a promotion (23 percent).
But aside from the statistics, there are human stories. In my capacity as the bishop of New Hampshire, I know and have worked with a number of people who lost jobs because they lacked full employment protections under the law, and who as a result live in constant fear that they and their families will lose their economic security due to discrimination.
Gerri Cannon, who lives in my state, is a transgender woman I've gotten to know well. She was previously employed as a carpenter but in the recent economic recession trained to be a truck driver.
She is surrounded by a work environment that is largely hostile to the fact that she once lived her life as a man but now finds a fulfilling life as the woman she was created to be. She lives in fear—not only of the violence so prevalent against transgender people (the murder rate for transgender people is astronomically high), but also the constant threat of losing her job because of her gender identity.
Gerri is a thriving, productive member of society, faithfully contributing to the economic vitality of our state. Yet she must always live with fear and the threat of losing the means of supporting herself. That is not right.
The scriptures of the Old and New Testaments are filled with admonitions that we will be judged by the way we treat our most vulnerable members. For Christians and Jews, God is described as having a special concern for the poor, the marginalized, and the vulnerable. We are morally bound to take special care to protect those who are so marginalized. I believe that in our time, it is gay, lesbian, bisexual, and transgender people who are the marginalized deserving of civil protections. Surely, in this great nation, we can at least do that much.
And in this great nation, numerous states have stepped in to provide gay and transgender Americans a patchwork of employment protections they rightly deserve. Our country's leading companies also understand that a competitive, stable, and productive workforce depends on these kinds of protections. Of the Fortune 500 companies, 87 percent have nondiscrimination protections for sexual orientation, and about half for gender identity. The percentages are even higher for Fortune 100 companies.
Still, millions of Americans are left with zero protections under the law from senseless workplace discrimination. What is needed is a comprehensive law that provides uniform employment protections to all Americans: ENDA.
It is time for people of faith (and others) to speak up loudly in support of ENDA. It costs us nothing financially, and it protects those who already have jobs and prevents them from joining the rolls of the unemployed seeking assistance. It is hard to imagine why that would be a bad thing. Not to mention that the vast majority of Americans support these common-sense steps to eliminating workplace discrimination.
Fighting to advance protections for a discriminated against minority is one of the roles of a civilized society. In the name of a constitution that promises equal and fair treatment of all our citizens, ENDA would make the American dream of a job, free from unfair discrimination, a reality for all our citizens.
Bishop Robinson is the Ninth Bishop of the Episcopal Diocese of New Hampshire and a visiting Senior Fellow at the Center for American Progress, Washington, D.C.
The positions of American Progress, and our policy experts, are independent, and the findings and conclusions presented are those of American Progress alone. A full list of supporters is available here. American Progress would like to acknowledge the many generous supporters who make our work possible.
Authors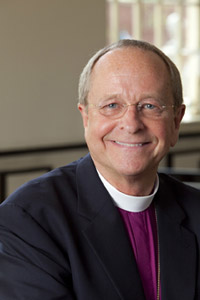 Bishop Gene Robinson
Former Senior Fellow