'Originally published in The Philadelphia Inquirer
The latest campaign by President Bush on Iraq is not likely to convince a skeptical American public that he has a clear plan.
Nothing the President says on Iraq matters too much anymore. Public attitudes are largely shaped by events on the ground. And no matter how loudly the Bush administration complains about alleged media cover-ups of Iraq's good news, most Americans see the grim reality that Iraq teeters on the brink of all-out civil war.
President Bush's "stay-the-course" message offers nothing new to an impatient American public= It merely restates a failed policy that only further increases the burden on American taxpayers, weakens U.S. ground forces, serves as a rallying cry for al-Qaeda, and fails to stabilize Iraq.
At the center of America's Iraq debate is what to do about U.S. troops. A small minority – about 10 percent of Americans – support sending more troops. But "extra" troops do not exist; the U.S. Army has been stretched thin by three years of continuous deployment in Iraq. And increasing U.S. troop presence would further inflame a precarious situation in Iraq by feeding perceptions of occupation; nearly all Iraqis reject U.S. troop increases.
About a third of the public supports maintaining current troop levels. In this camp, some favor linking any troop withdrawals to conditions in Iraq. But this is a recipe for quagmire. Conditions do not have a chance of improving until Iraqis understand that the U.S. military is not planning to serve as a crutch indefinitely.
The rest of Americans – six in 10 – support some form of troop drawdown. The best alternative among these is a balanced plan named "strategic redeployment," which calls for a gradual drawdown of U.S. forces from Iraq over the next two years. The plan began circulating in Washington in September after Lawrence Korb, a former Reagan administration assistant defense secretary, and I published a paper on it at the Center for American Progress, a Washington think tank.
The plan calls on the Bush administration to encourage Iraqi leaders to take control of their country by saying the U.S. military is going to leave Iraq – and set a timetable for doing so. The proposal says the United States should draw down its troop presence from its present level of 136,000 to 60,000 by the end of the year, and to virtually zero by the end of 2007. It also encourages more vigorous diplomacy in the region and in Iraq, to bring the country's factions together.
The gradual drawdown would allow U.S. troops to continue providing crucial support to the nascent Iraqi security forces. But the plan also clears the way for a political solution and recognizes that current troop levels are unsustainable without a draft. If we still have more than 130,000 ground soldiers in Iraq a year from now, we will destroy the all-volunteer Army. Keeping such a large contingent of troops there will require the Pentagon to send many units back to Iraq for a third time and to activate reserve and Guard forces a second or third time.
Under strategic redeployment, all National Guard and reserve units serving in Iraq would immediately return to the United States. Approximately 20,000 ground troops would be sent this year to bolster U.S. and NATO efforts in Afghanistan and support counterterrorist operations in Africa and Asia. An additional 14,000 ground troops serving in Iraq would be positioned nearby in Kuwait starting this year. These "over the horizon" forces would be well-positioned to strike at any terrorist camps in Iraq and guard against any major acts that risk further destabilizing the region.
The key to strategic redeployment is that it acknowledges up front that Iraq's problems cannot be solved by American boots on the ground. A timetable for withdrawal will spur Iraq's battling factions to try harder to reach a compromise before U.S. troops leave.
The redeployment of U.S. forces from Iraq requires that Iraq's neighbors play a more active role in supporting Iraq's stability and reconstruction. Iraq's neighbors have a better chance of persuading recalcitrant Iraqis to compromise than we do. Until our leaders take bold steps to motivate others to provide help, our troops are likely to find themselves increasingly in the cross-fire of sectarian and ethnic conflict.
Not setting a timeline holds the United States hostage to terrorists and cynical Iraqi politicians like Abdul Aziz al-Hakim, who blamed the United States for the recent Sunni-Shiite violence. Americans, in the end, will be safer if our Army is rested and ready to take on necessary assignments, if our National Guard and reserve are home to respond to terrorism or other disasters, and if terrorists can no longer use Iraq as a recruiting tool.
The time has come for decisive action to put the United States back in charge of its own national security. Strategic redeployment will accomplish that goal.
Brian Katulis is Director of Democracy and Public Diplomacy on the National Security Team at the Center for American Progress.
The positions of American Progress, and our policy experts, are independent, and the findings and conclusions presented are those of American Progress alone. A full list of supporters is available here. American Progress would like to acknowledge the many generous supporters who make our work possible.
Authors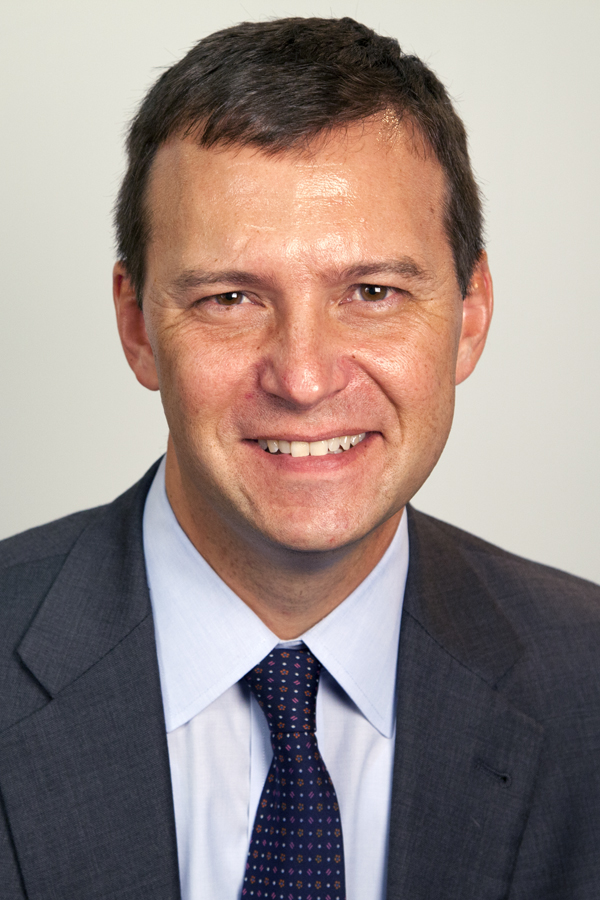 Senior Fellow