After 25 Years, Enough is Enough for Jonathan Pollard
After 25 Years, Enough is Enough for Jonathan Pollard
Lawrence Korb's Speech Before the Knesset Calls for the Release of Jonathan Pollard
Lawrence Korb delivers a speech before the Knesset in Israel advocating for Jonathan Pollard's release from prison.
This speech was delivered on December 20, 2010.
Ladies and gentlemen, members of Knesset and the Supreme Court, members of the Cabinet and the Prime Minister of Israel, I am honored to be asked to address the Knesset concerning the matter of Jonathan Pollard—respectful of the importance of this opportunity, appreciative of the unique perspective of my testimony, and driven, ultimately, by the obligation to see justice done.
I appear today, in front of a collective body of individuals, elected and appointed, who certainly understand that the call of duty ought to be governed by perhaps the highest calling of man—the pursuit of justice. I come before you as someone who loves my country and has devoted much of my life to enhancing its security. Not only have I had the privilege of serving as an assistant secretary of defense for nearly five years, but I spent almost 25 years in the U.S. Navy, half of it as a naval intelligence officer.
I shall argue the case of a man who, incarcerated for life, has been punished much beyond the measure of justice served and more than he was promised as part of his plea process. And as such, I shall make a very simple case: enough.
Finally, I shall comment as to why I support Jonathan Pollard's immediate release—a call for commutation of his sentence to time already served in prison, and in doing so, suggest how I think his release can be obtained expeditiously.
Let me be clear, I believe and have said repeatedly Jonathan Pollard deserved to be punished for what he did. Few would argue otherwise. Yet, by every measure—legal, moral and that of a common decency based on reason—his punishment has already far exceeded the crime. Enough.
Those close to the Pollard case understand that I have come out repeatedly in favor of his release. Mine is a comparatively small voice that needs to be amplified today, a voice that needs to be joined. The case is quite clear: An injustice can occur when one is punished much more severely then what the crime demands. In this situation, one understands the punishment unjust, not by looking at what sentence the person received, but compared to the average sentence given to those who have committed similar crimes. In this case, the average sentence in the United States for giving classified information to an ally, or even a neutral country, historically has been seven years with average time served about four; and yet shockingly, Pollard is presently in his 25th year in prison. Enough! This is astonishing, especially considering the fact that Pollard plead guilty to his crime, cooperated with the government, expressed remorse for his actions, and had made a deal with the government that if he did so he would not receive a life sentence.
It may have appeared that I only recently came out in favor of Pollard's release, but I actually became involved two decades ago when I replied to a letter sent to me by Jonathan Pollard's father Morris. Dr. Pollard, a distinguished professional at one of our elite universities, having read my review of Secretary Weinberger's memoirs, asked me to explain why the secretary's written victim impact statement seemed to overstate the damage that Jonathan's spying for Israel had done to American security. I explained that in my view Secretary Weinberger's statement reflected his visceral dislike of what he viewed as Israel's inappropriate impact on U.S. foreign policy.
I did not respond to Dr. Pollard's letter to score political points or even to become involved in the issue, but simply as one father responding to the anguish of another. No one was more surprised than I when Jonathan's father released my letter to the media. But when pressed to answer questions, I began to learn more and more about the case and realized that the punishment did not fit the crime. My feeling that Secretary Weinberger had overreacted was vindicated when in an interview in 2004, the former secretary, and my former boss, admitted that he now understood that the Pollard affair was a minor matter.
At the request of congressional supporters of Pollard's release, I recently sent a letter to President Barack Obama advocating clemency for Jonathan Pollard. And last month, I wrote an opinion article in the Los Angeles Times once again articulating the case for clemency for Pollard.
But you must understand Secretary Weinberger's statement was not the only reason that Jonathan received such a disproportionate sentence. For those who are not familiar with what happened a quarter century ago, there are at least two other reasons. First, at the time of his arrest, your government refused to acknowledge that Pollard was one of its agents, claiming that he was part of a rogue operation. Not surprisingly, you also steadfastly refused to return the reams of documents that Pollard had delivered or debrief the U.S. intelligence community about their contents. Something that is still used today. This added fuel to the notion that Pollard was working for the Soviets or another U.S. enemy rather than for an American ally.
Second, Jonathan Pollard himself was at first an unsympathetic character. He not only took about $45,000 from your government in exchange for the information he handed over, but he also gave two highly publicized interviews from jail before his sentencing, one with Wolf Blitzer and another with Mike Wallace. In these interviews, which received wide publicity, annoyed the judge—as I was told by one of the prosecutors— and which the government claimed were not authorized, Pollard didn't express remorse but instead attempted to rationalize his behavior.
As I mentioned, none of these conditions exists now. Weinberger's contention has been debunked. Information that Pollard gave to Israel did not make its way to the USSR. Instead, the information that the Soviets received during the 18 months Pollard was spying for Israel most likely came from Aldrich Ames, a CIA agent who was a Russian mole and who pleaded guilty to giving classified information to the Soviet Union during the Cold War—information that led to the loss of many lives—and Robert Hanssen, a onetime FBI agent who spied for the USSR and Russia from 1979 to 2001.
Moreover, R. James Woolsey, our CIA director from 1993 to 1995, stated after examining the Pollard case file that none of Pollard's information went to the Soviet Union. Moreover, Woolsey, having read the complete file on Pollard, now believes that Pollard has served long enough and should be granted clemency. So too does former Sen. Dennis DeConcini (D-AZ), who was a member of the Senate Intelligence Committee at the time of Pollard's arrest and who also had access to the complete file.
In 1998, your government belatedly admitted that Pollard was one of its agents, granted him Israeli citizenship, and has since privately raised the issue with three U.S. presidents. Pollard himself not only expressed remorse before the sentencing judge but has done so several times publicly over the past 25 years (and the U.S. government has conceded that the jailhouse interviews had to have been authorized).
As you know, one president actually agreed to grant clemency to Pollard. In October 1998, President Clinton and your current Prime Minister Benjamin Netanyahu worked out an agreement to release Pollard as a way of facilitating an Arab-Israeli peace agreement. However, the deal was scuttled when George Tenet, the CIA director at the time, threatened to resign. Tenet was apparently concerned about the signal Pollard's release would send to the intelligence community and according to Dennis Ross believed he still had information that could jeopardize U.S. national security.
Some now argue that Pollard should be released because it would improve U.S.-Israeli relations and enhance the prospects of success of the Obama administration's Middle East peace initiative. Although that may be true, it is not the reason I and many others have recently written to the president requesting that he grant Pollard clemency. The reason is that Pollard has already served far too long for the crime for which he was convicted, and by now, whatever facts he might know would have little effect on national security.
I know I am speaking to those who agree that we must stand up and challenge the injustice of the disproportionate punishment of the Pollard case. But to say "enough" is today not enough. My appearance today should not be a wasted one. I am here to call for additional measures that might give currency to the too-long endeavor to truly bring justice to Pollard. I was asked to use my appearance to speak about how best to enhance the prospects of obtaining Pollard's freedom quickly. As one with knowledge about the United States system of government because of my time in government and studying it, these are my suggestions for what Israel can do now to facilitate Pollard's release. But let me be clear, Pollard's release should not depend on you taking these steps. I believe he should be freed now because it is unjust for him to spend another day in prison and it should not be for any quid pro quo with Israel.
First of all, it is my understanding that Prime Minister Netanyahu is the only Israeli Prime Minister to visit Jonathan Pollard and I think that is very significant. We remember too that Pollard was almost released when during his previous tenure the prime minister requested as much over a decade ago, during the Wye negotiations. I know also there is a question as to whether or not a promise was made to release Pollard, and, if it was broken or not. In any case, the American people respond very well to those who express or demonstrate true remorse and contrition. Therefore, I strongly suggest that Israel adopt a different approach—immediately asking publicly for Pollard's release and admitting that it was wrong, because the American people are a forgiving people for those who express remorse, especially at this time of year when Americans celebrate Hanukah and Christmas. The language would of course be yours, as representatives of the State of Israel, but if I may be so bold, my suggestion would be to say the following:
"Mr. President, as Prime Minister of Israel, representing the government of Israel, I admit that it was wrong for the state of Israel to recruit Jonathan Pollard to spy on his own country and for us to deny he was doing so. Further, Israel has complied since that time with its commitment to subsequent U.S. administrations to no longer recruit or field agents in the United States to obtain confidential information, even if this information only relates to U.S, information concerning Arab countries, many still in a state of war with Israel. We have no Israeli agents in the United States today trying to obtain U.S. confidential information. As Prime Minister of Israel let me be clear—we take full responsibility for Mr. Pollard's actions and will work with your intelligence agencies to ensure that they know what information Pollard gave us.
"However, we feel the need to speak publicly at this time as it appears according to U.S. laws that the punishment Pollard has received does not fit the crime and we believe it is unjust that he should serve any longer in prison for his actions for which both the government of Israel and Pollard himself has expressed remorse. His time served is already greater than what the prosecutors themselves had recommended in their plea bargain agreement with the judge, not to mention Pollard's good behavior in prison and open remorse for his actions. We publicly request that Pollard's sentence be commuted to time served and that he be immediately released from prison. This statement is not only my statement but represents the views of our parliamentary body, the Knesset, and that of the people of Israel. We thank you for your prompt consideration of this request, and ask that we recognize that justice has indeed been served."
Ladies and gentlemen, members of Knesset and the Supreme Court, members of the Cabinet and the Prime Minister of Israel the clock is ticking. Jonathan is not well and growing sicker by the day. As you ponder your decision, remember there is no greater calling than the call to duty. And no more meaningful a duty than to see justice served. After 25 years, for Jonathan Pollard, every day is a life sentence as he himself told me on the phone. Let us do all we can do—all we must do—to bring that to an end. I thank you for the privilege of being asked to speak to you today.
Lawrence J. Korb is a Senior Fellow at the Center for American Progress.
The positions of American Progress, and our policy experts, are independent, and the findings and conclusions presented are those of American Progress alone. A full list of supporters is available here. American Progress would like to acknowledge the many generous supporters who make our work possible.
Authors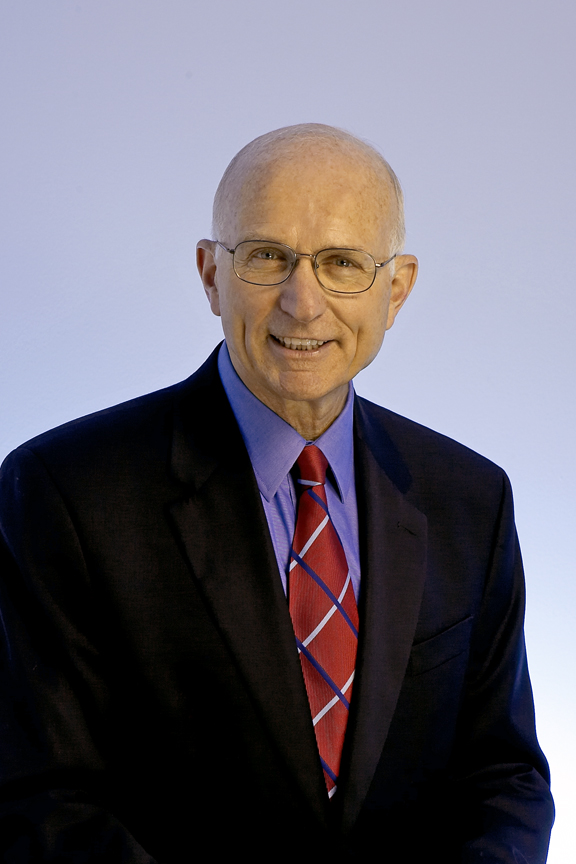 Senior Fellow